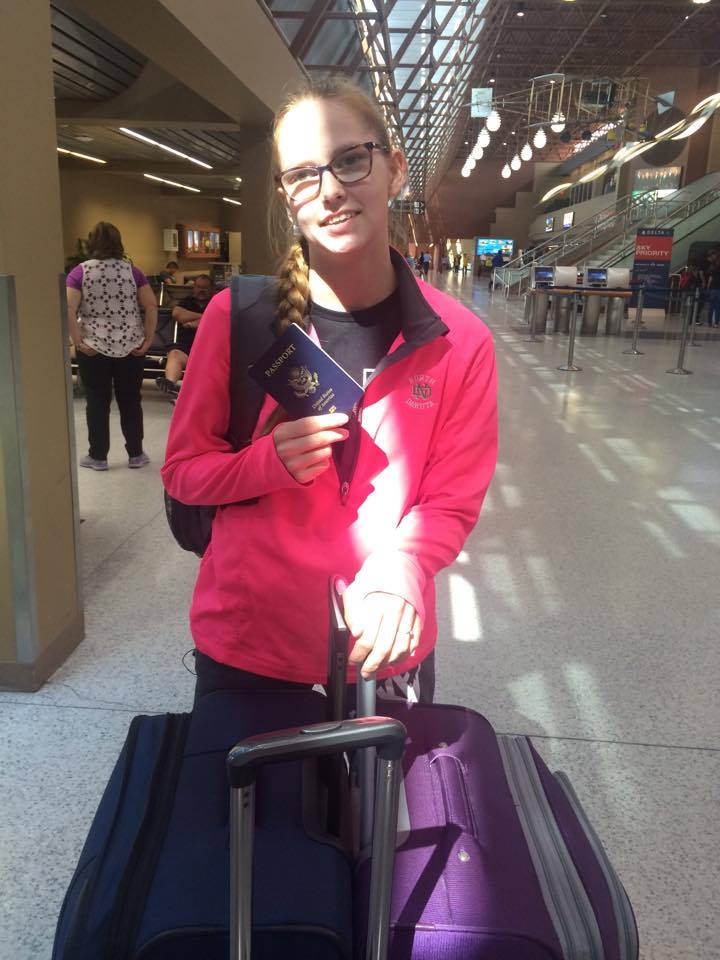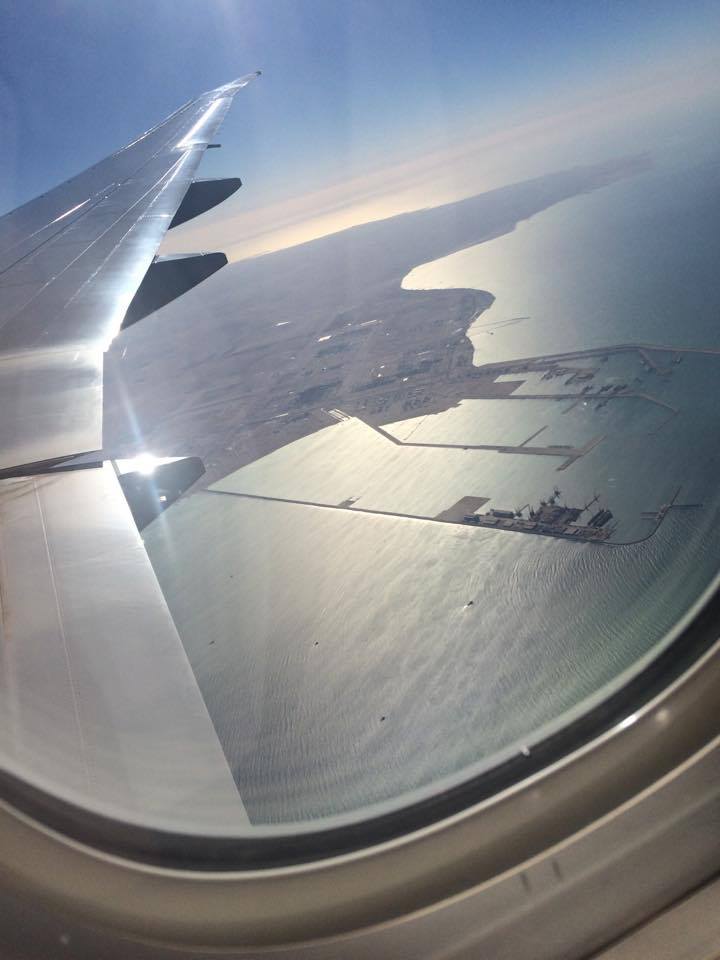 Hello! My name is Kaitlyn. Kai is my nickname in Thailand, as Kaitlyn is a little hard for most people to pronounce. First off, I'd like to thank my older sister Heather, and her husband Ben for making this website for me. I've wanted to make it for awhile now, but just wasn't really sure the way to go about it. Now to start where Heather left off in my last post, packing was not very enjoyable and took a long time. I packed two huge suitcases, and a small carry on suitcase. While packing I ate my last American dinner at home for awhile, grilled food which was great! After I finally finished packing we relaxed and took pictures together. So the next morning I wake around 6:30am. I get ready and say my goodbye's to my family. That was extremely hard to do, as my family has always been really close. And this is the first time one of us are moving so far from home. So fast forward through the sad goodbye part, my mom and I head off to Fargo to catch my first flight. The drive to Fargo is about an hour or so. I got to the airport and said goodbye to my mom, then checked in.That took awhile because the guy helping me wasn't all too sure how to do it, but about 30 minutes later I got my boarding passes, and went through security. When I saw my boarding pass for this flight it said "Priority" on it, so I thought it was pretty cool. Only to find out that it was only there because they needed to re-assign seats. So I got on the plane and was looking for my seat 18A, only to find out it was the very last seat in the back of the plane. It was a single seat, so I did get to sit by myself.
The flight to Chicago was about 2 hours, and my ears were killing me throughout most of this flight. The flight was also very bumpy, due to stormy weather near Chicago. So when I landed I start to look for where the international terminal is. I walk for what feels like a mile in this super crowded airport, and then have to all the way back. When I asked an airline employee how to get to the international terminal she told me to go wait at another gate. When I got to that place there was an older guy with a European accent and he asked me "You go to Qatar?" I told him yes and showed him my ticket. And he tells me "You and me take bus 5 minutes ok?" It was a little weird, but he had a vest and badge so I thought, why not. So we "take bus" to the other terminal, and I try to find wifi. Only to find out you only get 30 minutes of wifi, and if you want more you have to pay for it. So I went to find food, and ate at this burger restaurant which was amazing. After that I was finally able to get on my next flight. There were lots of delayed flights that day due to the storm, luckily mine wasn't one of them! As I get to my seat I am happy to find out that my row is completely empty besides me. Am I the only person that secretly wishes in their head nobody sits next to you? Haha, So as the plane is taxiing and about to take off, two guys come and sit next to me, I was annoyed but I just went to sleep. I woke up to the guy sitting next to me, sleeping on me. The flight attendant on the flight noticed this and asked me if I wanted to move up into business class.So of course I said yes! Haha, so the rest of that flight went very well. I didn't really eat much on the plane, as a lot of it was too spicy for me. (weak I know). So I mostly slept the whole time. When I landed in Doha, Qatar, I went through the transfer line at security, I thought that security there would be tight, it wasn't at all. So I find where my gate is and start looking for a place to change currency, then a place to find food. The wifi in this airport is excellent! I ended up buying some cookies and a strawberry banana smoothie from a small bakery kiosk. About 30 minutes before boarding time, I went to look at the board with the times and everything and found out our gate was switched. People were still sitting at the original gate, so I went to tell people they switched it. So our new gate is all the way on the other side of the airport. I realized that they do most of the departures at night when it's a little cooler outside, rather than during the day when it is like 110 degrees fahrenheit.
So my last flight from Doha, (DOH) to Bangkok (BKK) was six hours long, but felt a lot longer than that. As I arrive in Bangkok I am super anxious to get off the plane and to see Poom. So I am basically running all the way through the airport trying to get to immigrations and baggage claim. I am so nervous and antsy I filled out the immigration card incorrectly twice, so I had to go back and redo it haha. After I went through immigrations I find my baggage and finally get to meet Poom! We haven't seen eachother in six months now, and everytime we meet each other like this we usually get really shy and can't recognize the other person's voice without it being over the phone. So we leave the airport, only to find out Poom's mom parked in a no parking zone lane, and they locked her tire. So we waited in the car for about half an hour before we could leave. After we left we went to 7-11 (my favorite place) and we also went to the mall to get some foreign food for me. We also set up my phone plan and got KFC.